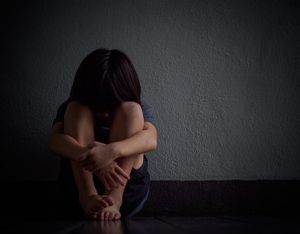 My kids (all adopted) have seen and felt trauma I cannot imagine.  I grew up with two parents who never divorced.  When I was in my 40's, my mother died; a committed wife to my father. I had a stable home life with them and they helped me transition to college and then into adulthood.
Each of my 13 children have their own traumatic experiences – beginning with their early childhood trauma.  Their sporadic memories form their perception of life and the world around them.   Some of them have seemingly forgotten past memories and some of them have active memories of the past – but most of them have stuffed their memories and aimed them toward the most unlikely.
Often their anger is aimed at us- the last men standing – the ones who made them feel safe enough to let it all hang out – their adoptive parents.
The lesson learned:  Do not take it personally.
Their verbal bullets aimed at the adoptive parents' hearts can hurt like nothing else.  Our love begins at the knowledge and dream of adopting.  Their love often ends with a closeness that scares them.  The reason we adopt is usually laced in compassion and love but to have that ignored and attacked is more than one can stomach.
Although the anger is aimed at us, the anger they spew comes from within – deep within.  Adoptive parents make mistakes – some bigger than others – much like biological parents, but, more times than not, we aren't the real targets.  The goal is to find the root and work with the root of that anger, rather than get bogged down by the hurtful words.  Adoptive parents need to have thick skin, refuse to live in guilt, and know who they are.  DBT therapy, Reality therapy, therapy games, adoption journey books, and loving them through the hard times with firm discipline are some of our tactics to fight their angry bullets.  (These are all mentioned in PHOENIX BOUND.)
Feel free to share what has worked for you or your children.